The first preview of Android 14 has been released, and while Google is doing its best to keep the consumer-facing features a secret, the internet still managed to uncover an interesting one. 'App Cloning' is a feature hidden in the build, and Mishaal Rahman from XDA was able to enable it.
This feature utilizes Android's multi-user system to create two copies of the same app, each with different data, allowing users to log in with different accounts. It would bring a great deal of consistency to using multiple accounts, as every app would be able to handle it the same way. It sounds a lot like Android for Work, but without the complicated setup process and with the ability to pick which apps you want to duplicate.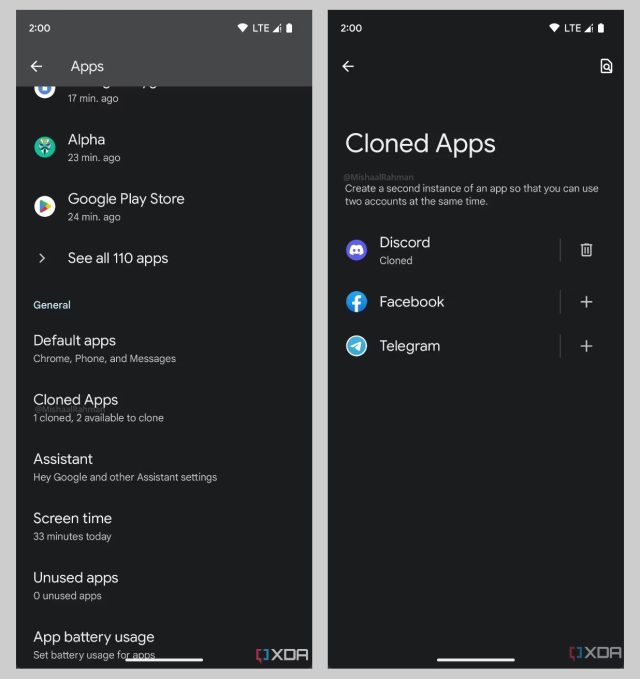 Android OEMs can control which apps use the cloning feature, which could be abused. Cloned apps have been part of Android development for some time, with the Android 13 Compatibility Definition Document mentioning a "cloned apps profile". Whether or not the feature will be ready for Android 14's release in the second half of the year is uncertain, but it is being worked on.
Currently, there is no clear way to make a cloned app, and Android's launcher cannot differentiate between the cloned and original apps – the icons will have the same name and icons. Android for Work gives the duplicate work icons a briefcase badge, but that is not present here. The downside to this feature is that Android OEMs can control which apps use the cloning feature.