Crash Detection can save a life, yet it also puts a strain on emergency services
Apple Watch and iPhone 14's Crash Detection is still causing issues for law enforcement and emergency responders.
A number of reports have been filed by emergency service departments stating that they are being overwhelmed by false reports from Apple's Crash Detection. Ski lodges, theme parks with roller coasters, and gyms have all experienced problems.
The New York Times has collected several anecdotes about how Crash Detection has impacted emergency services. The stories range from a skier's false alarm to someone taking spin class — both of whom were perfectly fine despite the 911 call.
Sergeant Watson from Summit County call center in Colorado shared one such story. He was dealing with a day full of false alarms, with Crash Detection alerts making up a third of the calls.
"I wanted to check the numbers," Sergeant Watson said. "I was writing a letter to Apple." He described his message to the company as "I'm struggling to get my daily job done. I don't have all day to do Apple products."
Sheriff Brett Schroetlin from Grand County has instructed his operators to ignore Crash Detection calls with no one on the other end of the line. None of the "ghost calls" have been real emergencies, according to the Sheriff, and he can't waste limited resources.
The better technology, he reasoned, was human beings.
"It's rare that someone falls on the mountain and there's not a passer-by," Sheriff Schroetlin said. "We're hoping to get an actual 911 call from the person or someone on the scene."
The issue with Crash Detection
It isn't designed for skiing and other extreme sports — but that's the issue at the heart of the ski area complaints.
Apple states that there isn't a one-size-fits-all solution to distinguish between a car crash and a roller coaster or skier. The company cites the times lives are saved as a reason to keep the feature on.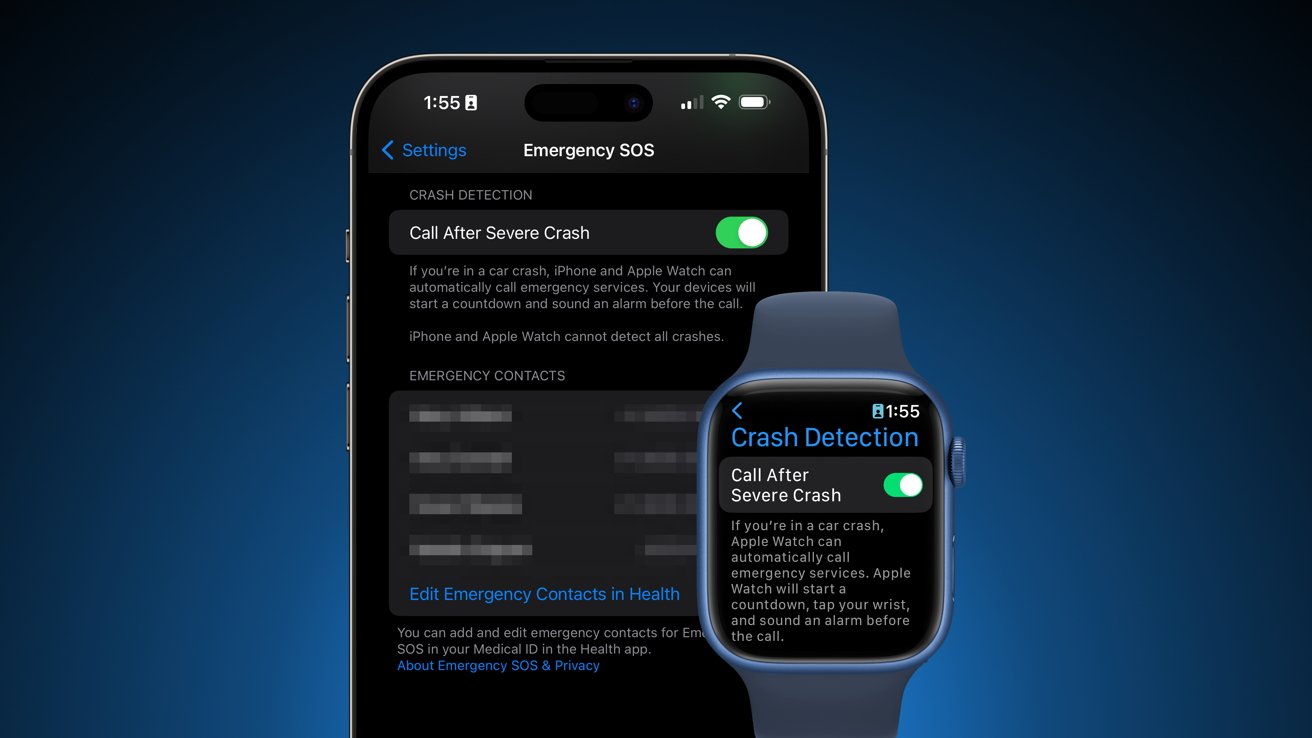 Users can toggle Crash Detection on and off
Maybe, there is a middle ground. The technology seems to catch many users off guard as if they didn't know their brand-new Apple Watch or iPhone was going to dial 911 for them.
Rather than leaving Crash Detection on by default for all users, Apple could provide a prompt during setup asking the user if they'd like to turn on Crash Detection — making it opt-in. Fall Detection, the less intense cousin of the feature, is only automatically enabled for users over 55, for example.
Another option is prompting users to turn off the feature using geolocation temporarily. They could visit a theme park or ski lodge and have an alert pop up to notify them of the feature and its potential issues.
Yet, disabling a safety feature isn't ideal either, as it could save the user's life. Apple must balance satisfying customer needs and emergency services' plight.