UK-based company Hope has released its latest hubset, the Pro 5, which will succeed the popular Pro 4 hubs and build on their strengths, providing the right blend of pick-up speed, load capacity, durability and drag. 
Hope, based in Barnoldswick, England, has been making high-quality bicycle components and parts for decades, but it really drew attention on the world stage with its involvement in the radical Hope HB.T track bike, in collaboration with Lotus, for Team GB athletes prior to the Tokyo Olympics. 
Its hubs are favoured by riders across various disciplines for their quality construction and long, service-free performance, as well as their various distinctive anodised colours.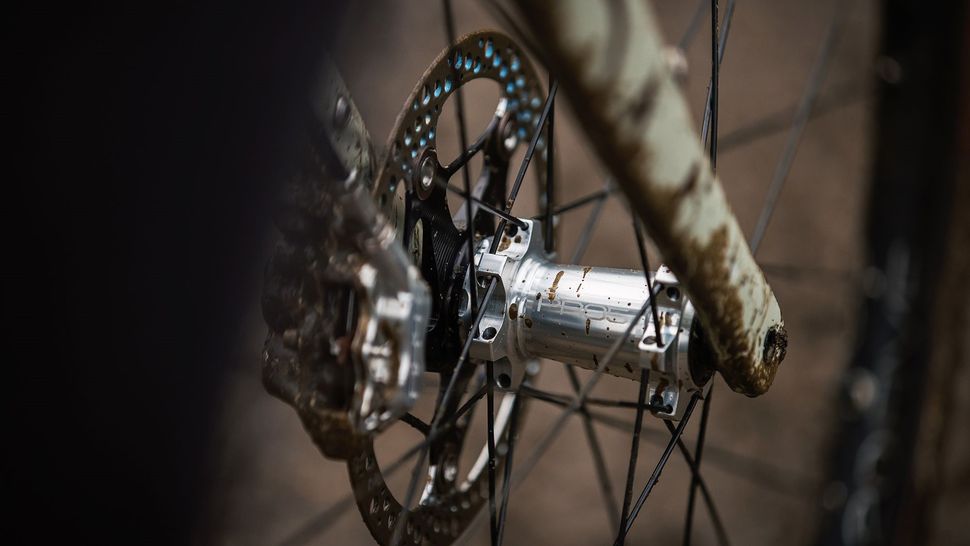 The Pro 4 hubs have been long been popular with riders. Hope claims they have built on this existing platform and wanted to concentrate on the reduction of drag in the drive mechanism. This was made possible by using a zero-drag labyrinth freehub seal and improving the ratchet and pawl system which uses new springs. Hope says both will reduce drag while increasing durability and load capacity compared to the Pro 4. 
The Pro 5 hubs use a 54-tooth ratchet ring compared to the 44 of the Pro 4. It also sees a big increase in engagement points (this is the number of points a rear hubs ratchet mechanism engages per revolution of the cassette) from 44 to 108. This is made possible by a new six-pawl freehub design (an increase of two from the Pro 4) whereby three pawls are always engaged at any one time. 
Bigger bearings are also being used in the hub shell itself to aid durability. Durability is important at Hope and the brand says the Pro 5 has been tested to work in the worst possible conditions. The hubs will be fully serviceable and rebuildable with simple tools. Freehubs and end caps are also easily interchanged without tools so one hub can be compatible across a range of drivetrain standards and, in Hope's words, can futureproof your wheelset. 
Brand new for the Pro 5 is the option for centre-lock disc fitting. There is also an e-bike-specific version of the hub with a stainless steel freehub body to deal with the added stresses and torque created by an electronic motor.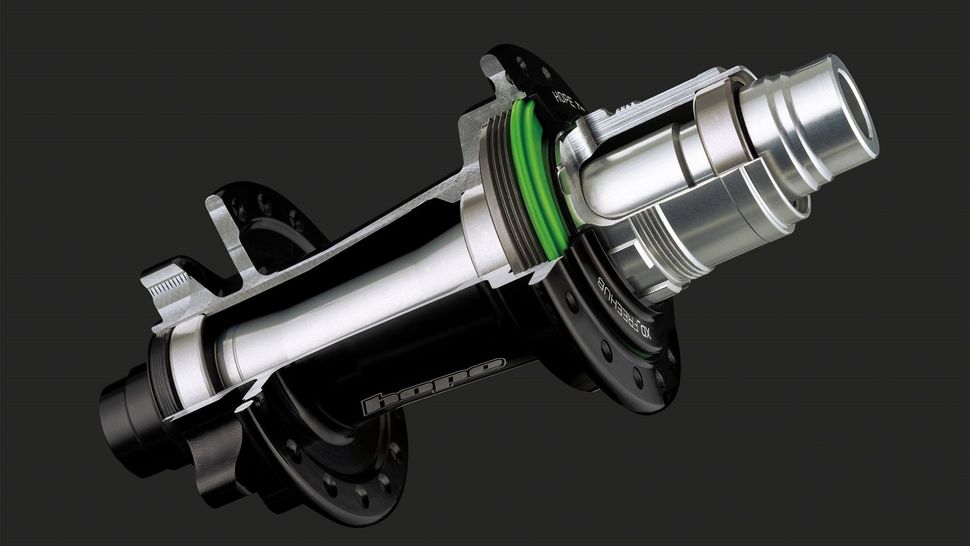 The Pro 5 hubs will have wire-cut steel pawls for maximum strength, a new step-down axle design to create a stiffer freehub, as well as a new hub body shape to drop weight and retain stiffness. 
The Pro 5 hubs will be manufactured with 24, 28, 32 and 36-hole drillings and are available with all modern freehub bodies. Six-bolt or centre-lock disc mount options will also be available. 
Hope has pledged to make spares for Pro 5 for at least 10 years after the product is discontinued and there will also be a new Pro 5 toolkit for mechanics, with a bearing press to aid serviceability.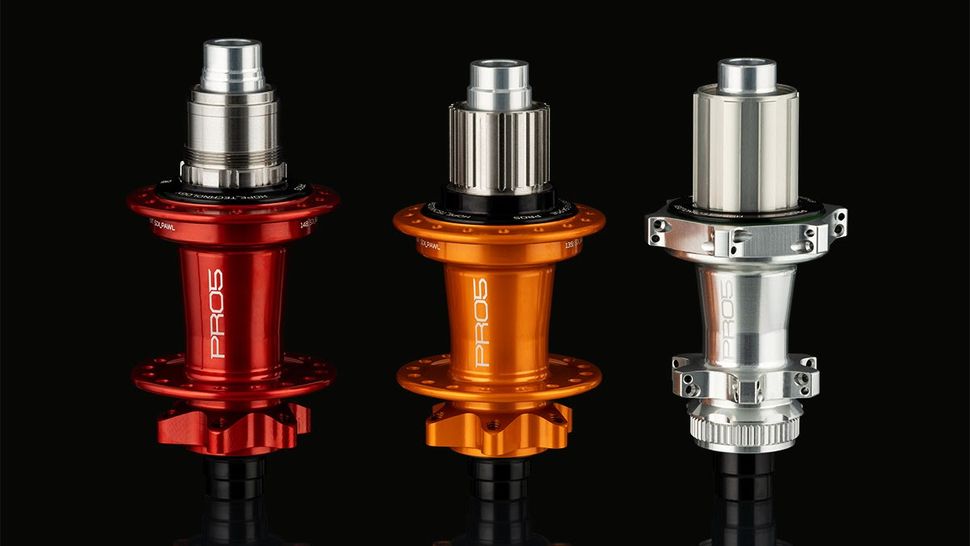 The Hope Pro 5 hub sets will be in stock with retailers from March 1st. 
Retail prices for hubs will be £220 for rear hubs, and £95 for front. Wheelsets fitted with Pro 5 hubs will start at £310 for rear wheels and £190 for front. For more information head to the Hope website.