It's always nice to spruce up the look of your phone with some funky wallpaper. You might want to choose among the various options available in the wallpaper library, in categories like art, landscapes, textures, and cityscapes. Or maybe you want to use one of your own personal photos as wallpaper. Whatever the case, if you have something bold and bright, this can get distracting at night. Once it's time to wind down for the night, you'll want to dim things down while the phone is at your bedside or you're trying to prep for a good night's sleep or some quiet screen-free time.
How to dim the wallpaper with bedtime mode on Android
1. Open Settings.
2. Scroll down to Digital Wellbeing & parental controls and select it.
3. Select Bedtime Mode.
4. Turn on Bedtime Mode by moving the slider to the right beside Do Not Disturb for Bedtime Mode.
5. Tap Next at the bottom, right of the screen.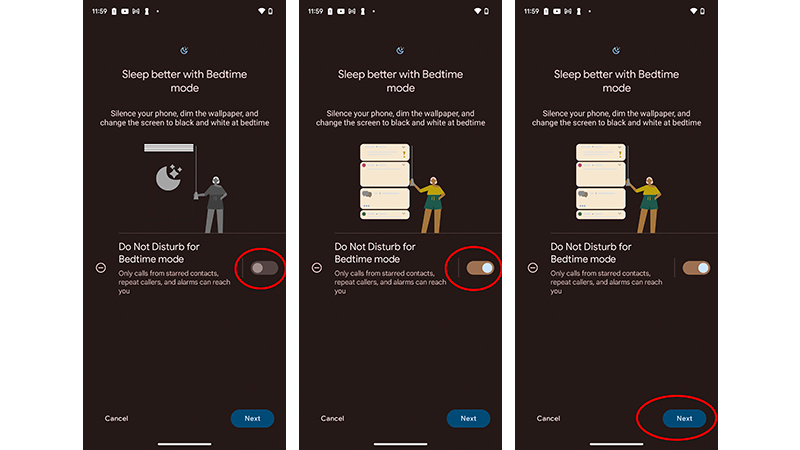 6. Select a Start and End time for Bedtime mode.
7. Select which days of the week you want Bedtime mode to be activated by tapping on each day icon. They will turn blue when selected.
8. Make sure Use a schedule is selected.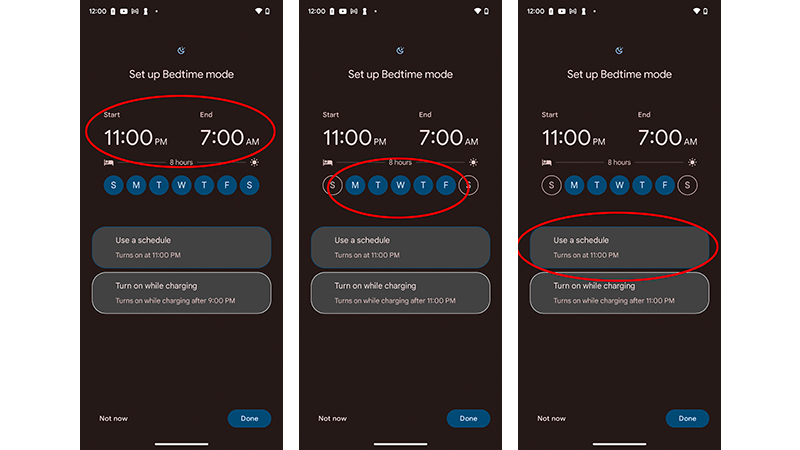 9. Tap Done at the bottom, right.
10. Turn on Motion and light detection during your scheduled bedtime or keep it off by adjusting the slider.
11. Turn Time zone history on or off using the slider (ideal if you travel often).
12. Tap Allow once you have made your selections.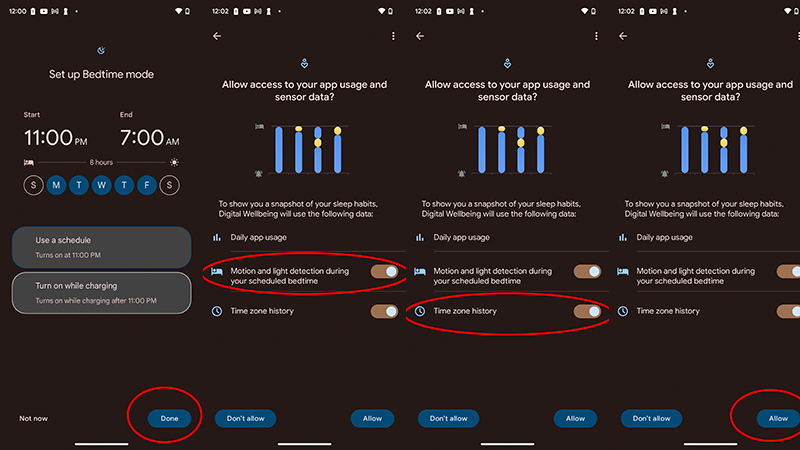 13. Select Customize by tapping on the dropdown arrow to the right of the option.
14. Select Screen options at bedtime.
15. If the Dim the wallpaper slider isn't already turned on, move it to the right to activate the feature. Note that if you select Greyscale, the screen wallpaper will actually turn black and white. You can also choose a Dark theme and even turn off the always-on display if desired.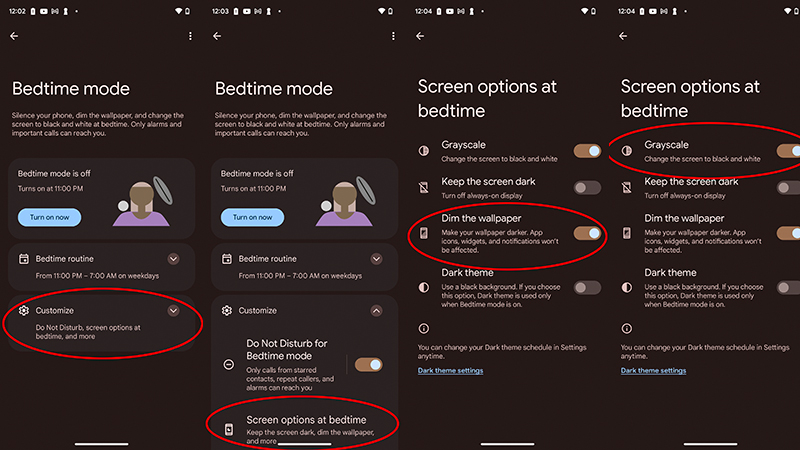 16. Tap back or scroll up from the bottom of the screen to go back to Home. Once bedtime mode is on, you'll see the wallpaper dim. You can also go back into this Settings menu and turn Bedtime mode on or off manually at any time.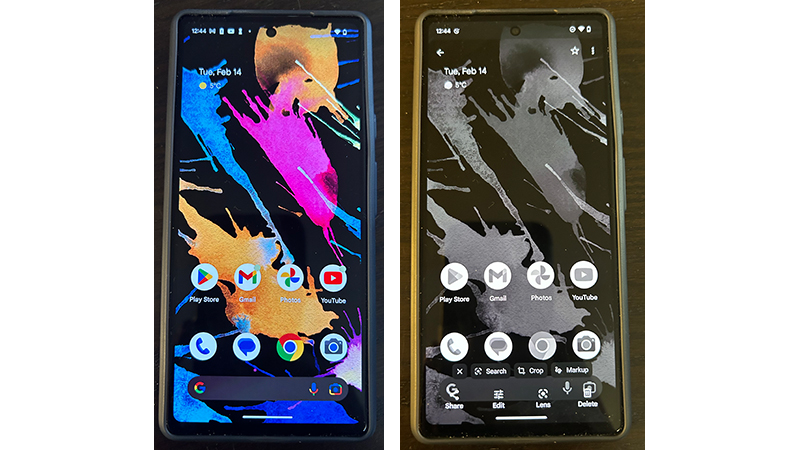 Dimming the wallpaper with bedtime mode on your Android phone will instantly make the wallpaper darker once the bedtime start time commences, and it will remain as so until your specified end time, or if you manually turn it off. While the wallpaper will be dimmed, app icons, widgets, and notifications won't be impacted. 
This setting, available for all the best Android phones, can make using your phone late at night more pleasurable and comfortable on the eyes. It's also a good way to help you wind down after a busy day and prepare for a good night's sleep.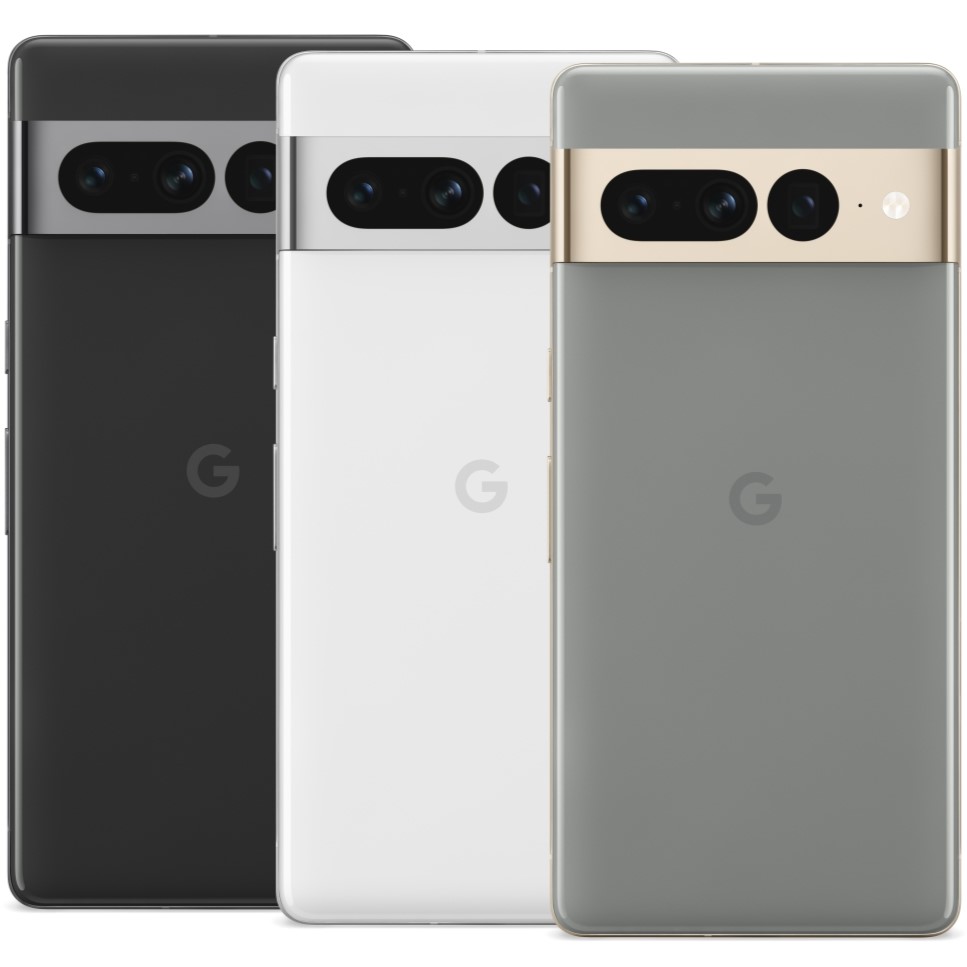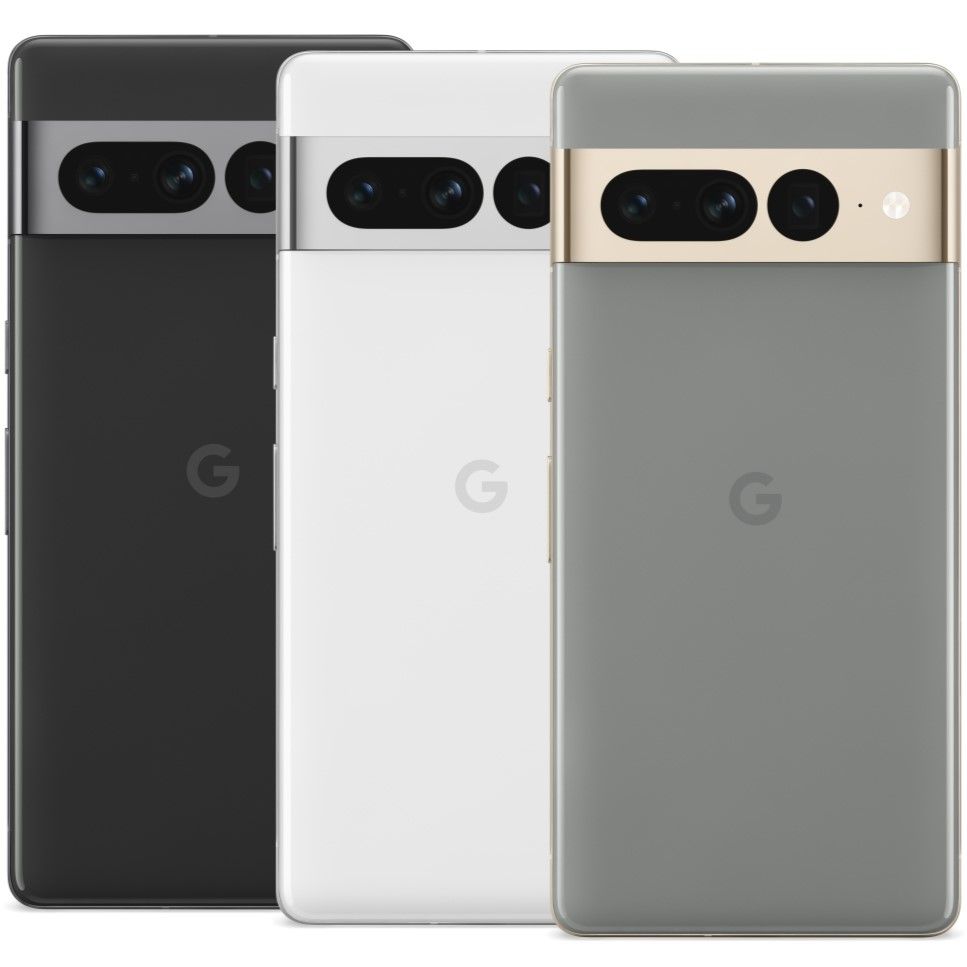 Get ready to rest
The Google Pixel 7 Pro is just one of many Android phones that has a bedtime mode and feature that allows you to dim the wallpaper when it's activated. This means you can enjoy bright and beautiful images, from scenery to personal photos, during the day and a more muted look at night.