Week #3 is here! Enter below for your chance to WIN one of SIX pedals from All-Pedal, Carl Martin, Electro-Harmonix, Fortin Amplification, Hagerman, and Vidami!
---
What's more groovy than a flanger? A new, smaller flanger, loaded with features and painted a bold psychedelic purple….that's what! Introducing the re-designed Carl Martin Axis Flanger. We simplified the controls to give you all the control you had with our Carl Martin Classic Flanger but reduced the size so you don't have to worry about leaving the Axis Flanger on your pedalboard 'cause you don't have enough room'. Complete with a buffered Bypass footswitch for on and off control (indicated by an LED), Speed, Depth, Pre-delay and Feedback controls, the Axis Flanger comes in a machined aluminum case finished in psychedelic purple, and those cool Carl Martin graphics. The Axis Flanger must be powered by a regulated 9v Power Supply like the Carl Martin DC Factory, and like all the Carl Martin fx pedals, we use the best parts to make sure you get the best sound! Watch out baby…the flange is back!
Carl Martin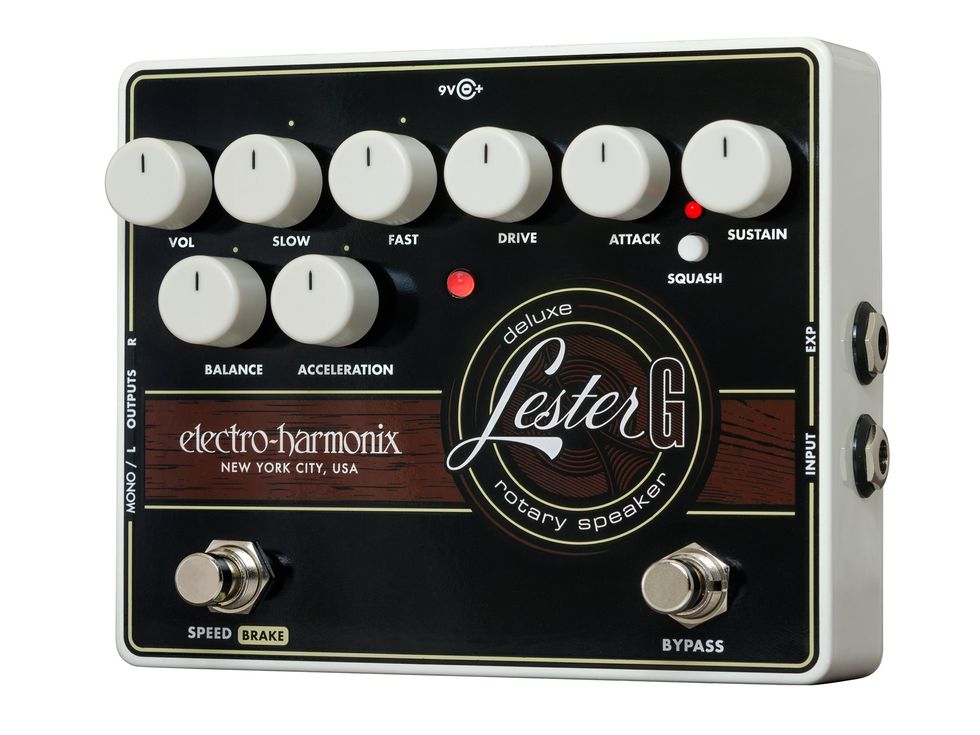 DELUXE ROTARY SPEAKER EMULATOR – The ultimate rotary speaker emulator packed with goodies like a specially designed compression circuit to supercharge the rotating speaker effect on guitar!
The EHX Lester G uses the finest rotary speaker simulation available today, and comes with a variety of deluxe features. Stereo outputs provide a lush, realistic effect. Tube-emulated overdrive is available with the DRIVE knob, and speaker mix can be fine-tuned with the BALANCE knob. Switch between adjustable FAST and SLOW modes for an accurate reproduction of a classic rotary speaker cabinet's speed adjustment. An expression pedal jack allows for fine tuning of the rotation speed with an expression pedal.
The Lester G also features a compression circuit that adds lush sustain to electric guitar. Using the compressor, the LESTER G provides guitarists with the fat, full sustain of an organ, to get the most out of the rotating speaker effect.
Electro-Harmonix
Within the modern guitar community, the Zuul has long been the industry standard for noise gate technology.
Fortin Amplification
Hagerman Thermionic Reinforcer
The new Hagerman Thermionic Reinforcer is an all-tube guitar preamplifier showcasing a proprietary new tube clipping circuit, delivering a more aggressive, modern sound. Employing a pair of 12AX7 tubes running at high voltage, this pedal has enough output to directly feed a power amplifier via effects loop (or operate as a normal pedal). There are two clipping modes; classic tube overdrive, and the novel high-gain symmetrical clipping circuit, recently developed by Hagerman. Another interesting feature is the use of a Contour control, which is a tone circuit placed ahead of clipping stages, offering the ability to tighten the sound, akin to placing a Klon or TS ahead of the pedal. Bass and Treble controls post-clipping provide a wide range of tonality, from bright to dark.
Hagerman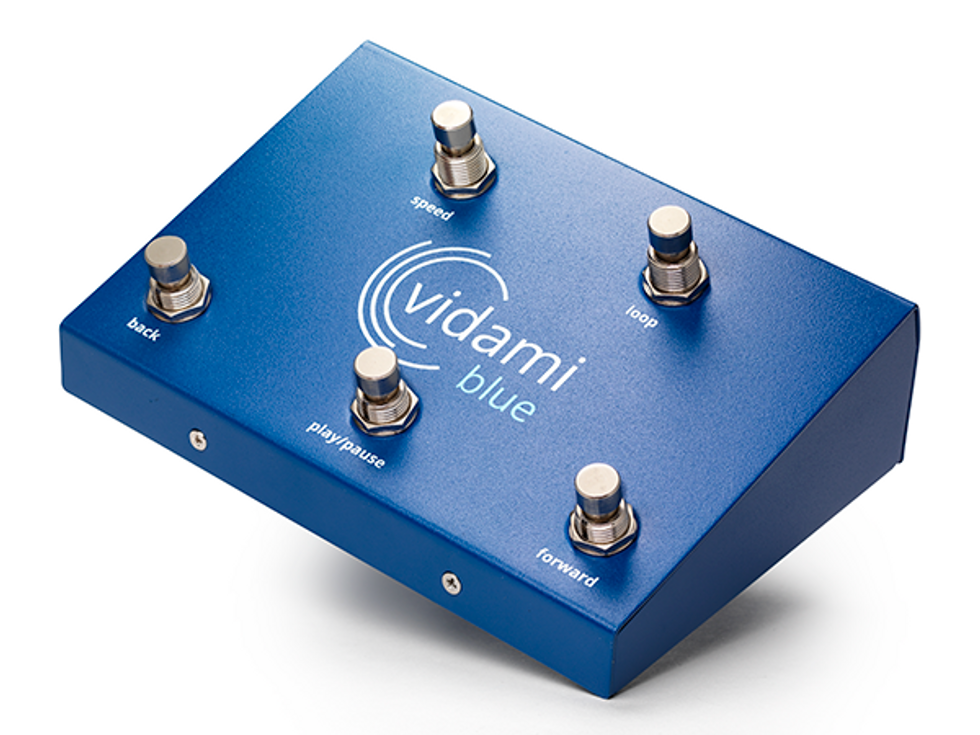 The Vidami Blue is a revolutionary 3-in-1 foot pedal that gives you hands-free control of today's most popular music and education technology, allowing you to Loop & Slow Videos, Turn Pages & Control your favorite DAWs.
Video Mode
Effortlessly Loop and Slow Down songs and riffs on YouTube and more than 55 compatible Online Video learning platforms including: FenderPlay, TrueFire, MartyMusic, JamPlay, Pickup Music and more. (Please note that YouTube, and all other compatible platforms must be used from within the Safari or Chrome browser on Desktop/laptop computers, or from within the Safari browser on iPad/iPhone)
Page Turning/TAB Mode
Easily Turn Pages, Scroll Tabs, Lyrics, and other functions on your favorite Digital Sheet Music apps and Tab sites like: OnSong, forScore, Ultimate Guitar Tab and others.
DAW Mode
Free your creative spirit as you Record, Loop, Add Tracks, Set Markers, and more on today's most popular Digital Audio Workstations including: GarageBand, Logic Pro, Reaper, Pro Tools, Studio One, Cubase & Ableton Live.
The Vidami Blue is compatible with iPhone and iPad on iOS 15 and Desktop Computers, Laptops & ChromeBooks
Vidami