Whether Google will rush the Pixel Fold to an I/O announcement in May or keep the entire mobile tech world waiting until October, 2023 looks increasingly likely to be the year the search giant finally joins the (slowly) growing foldable segment of the global smartphone market.
Rendered in press-friendly quality by an almost always reliable source a couple of months ago, Big G's big Galaxy Z Fold 4 (and Z Fold 5) rival continues to be shrouded in secrecy in many key departments. 
For instance, while Steve Hemmerstoffer (aka @OnLeaks) claimed to reveal the "rough" overall measurements of the first-ever Pixel foldable back in December 2022, there was no mention anywhere in that report of things like weight and battery size. That's where
9to5Google comes in today
, tackling those very specific topics after talking to an unnamed "source."
A key possible advantage… and a disadvantage compared to the Galaxy Z Fold 4
Does the Pixel Fold resemble Samsung's state-of-the-art Galaxy Z Fold 4 in the leaked renders above and below? Not really. But it obviously makes sense to compare any newcomer in the category with the absolute best foldable phones available today, and there are no prizes for guessing what device currently sits at the very top of that list.
Unfortunately, today's report doesn't go into many (clear) details, vaguely suggesting that the Pixel Fold will be heavier than the 263-gram Z Fold 4 while packing a larger than 4,400mAh battery.
On the latter note, we're being told that the cell size is "closer to, but still well below, 5,000mAh", which should give Google's rookie foldable effort a small but potentially important advantage over its greatest rival in the always crucial endurance field.
Of course, "well below" 5,000mAh could put the Pixel Fold's battery at, say, 4,600mAh or so, which doesn't sound like such a big gain over the Galaxy Z Fold 4.
Similarly, in lack of an actual weight figure, we wouldn't jump to too many conclusions regarding the difference between Google's first-gen foldable phone and the Z Fold 4 in that department either. 
The Pixel Fold could tip the scales at 270 grams… or more than 300 grams, and while both numbers sound pretty bad for a handset, one is clearly worse than the other, putting the device even closer to the tablet category.
What else do we know about the Google Pixel Fold?
Even though "know" is definitely a far too strong word to use in relation to a Google-made product that's been a long time coming and might still be a long time away from materializing, there are a few things that seem etched in stone after multiple credible rumors, leaks, and reports.
First and most importantly, it looks like the Pixel Fold will probably sport a 7.7-inch or so primary display and a cover screen circling 5.8 inches in diagonal. As far as the aforementioned product dimensions are concerned, these are currently tipped at 158.7 x 139.7 x 5.7mm (in an "unfolded" mode).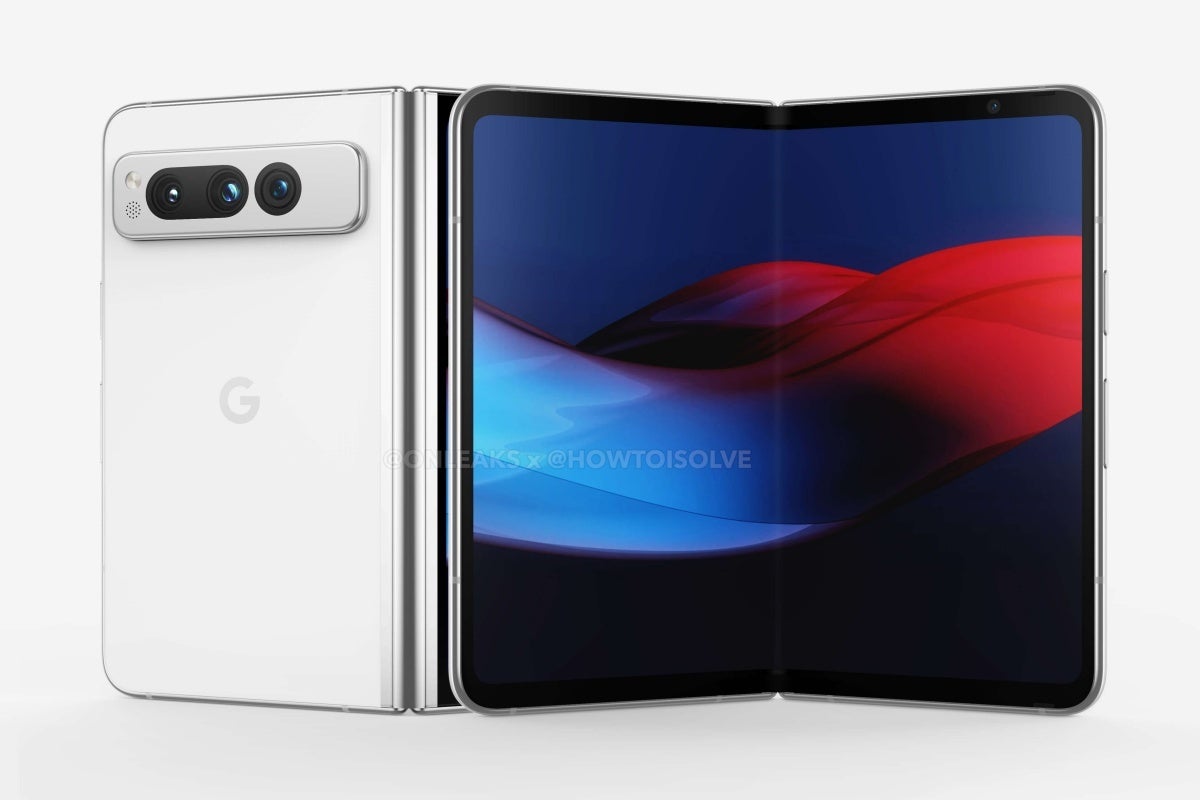 When folded, 9To5Google's source expects this bad boy to measure "just under" 80mm in width, which is significantly larger than the Galaxy Z Fold 4 in the same "stance." Once again, it's abundantly clear that we're talking about two very different devices here, and in at least a couple of ways, the Pixel Fold is set to more closely resemble the Oppo Find N2.
Under the hood, it's of course way too early to know a lot about what to expect, although a Google Tensor G2 chip was tipped by multiple sources as the "heart" of the Pixel Fold. But with the Pixel 8 and 8 Pro likely to employ an upgraded G3 processor, we can't help but wonder if their foldable "sibling" will ultimately follow suit, especially if it's indeed set to see daylight no earlier than October 2023.