UNION CITY, TN — Union City High School students safely experienced the consequences of driving impaired this week thanks to the UNITE's Arrive Alive tour, school officials say. 
According to a release about the event, UNITE teamed up with the Union City Police, Obion County Sheriff's Departments, and the Tennessee Highway Safety Office to bring the simulated experience to the UCHS campus. 
In the release, Union City Schools explain the simulator — which they describe as state-of-the-art — allows students to replicate driving while distracted, drunk, or drugged, without the real life repercussions.
UCHS School Resource Officer and Department head Raphe Whaley called the experience "priceless and invaluable" in a statement included in the release. 
"This technology is amazing. It's really been an eye-opener for our students," Whaley commented. 
The Arrive Alive organization uses a real, immobilized car with a disabled battery, sensors, a virtual reality headset, and other technology to simulate the experience of driving impaired, they explain on their website.
Students are also issued mock citations when exiting the car, to help them understand the real-life impact of those actions. 
According to the release, the fatal crash rate for teens is three times greater than that of drivers 20 and older, with distracted driving causing nearly 60 percent of teen crashes.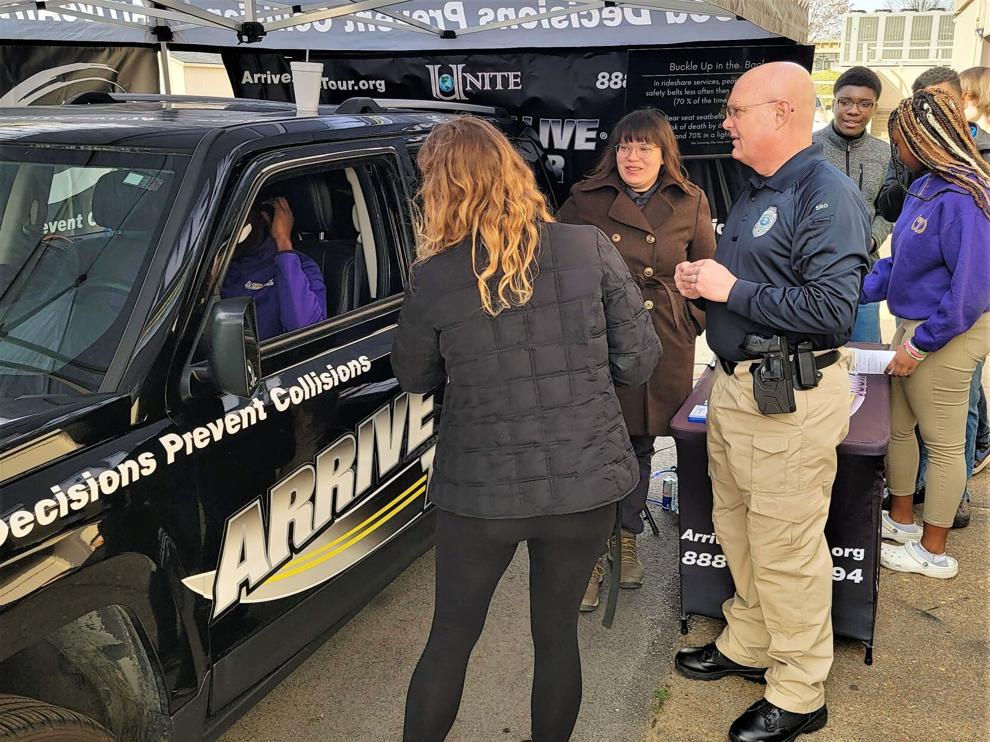 When their blood-alcohol-level is 0.8 percent, drivers aged 16 to 20 are 17 times more likely to die in a crash than if they had not been drinking, the release explains. 
Arrive Alive says their mission is to educate teens on the dangers and consequences of impaired and distracted driving, creating lifelong safe driving habits along the way. 
They say they have toured the country for about 20 years and regularly work with law enforcement, insurance companies, high schools, college campuses, and even the military.