Strike Force Agastus launches into battle next week, alongside boarding parties for chaos marines and tyranids. Ship to ship action gets spicier.
Next week's preorders being a wealth of combat to cramped corridors and blazing bulkheads as Boarding Actions get their time to shine. With two new Boarding Patrols full of minis ready to duke it out in the depths of space, it's already exciting.
But add to that the brilliant blue of Strike Force Agastus and you've got a recipe for ship-based skirmishes like you wouldn't believe. Here's a look!
Strike Force Agastus
Strike Force Agastus is a boxed kit containing 17 miniatures. You get five Heavy Intercessors, and 12 all new models joining them. Check out there's a new Primaris Lieutenant, because of course there is.  But on top of that, you hey the new melee-centric Brutalis Dreadnought, and 10 Desolation Marines.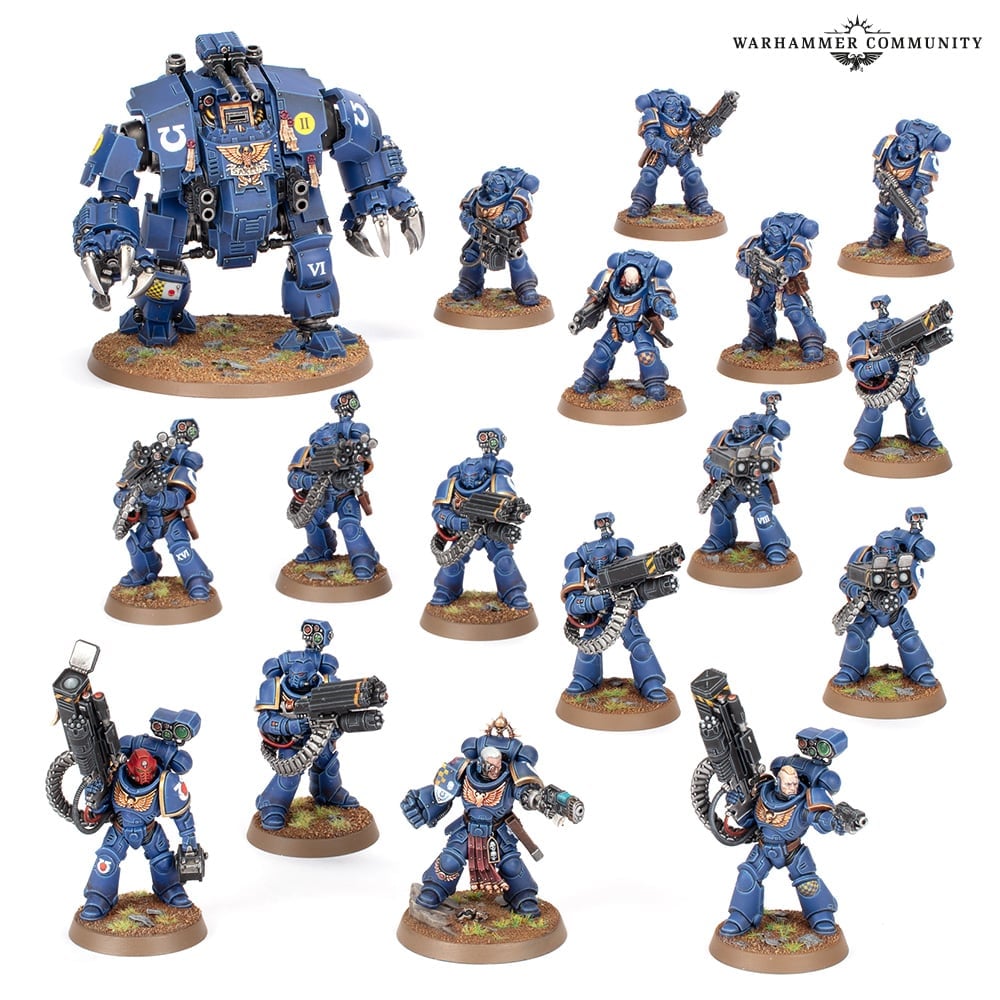 All of which adds up to a pretty heavy hitting squad, up close or from afar. But, this isn't the only box of boarding party sized boys coming out for pre-order this weekend.
Alongside them are two new Boarding Patrols. One for Chaos Marines: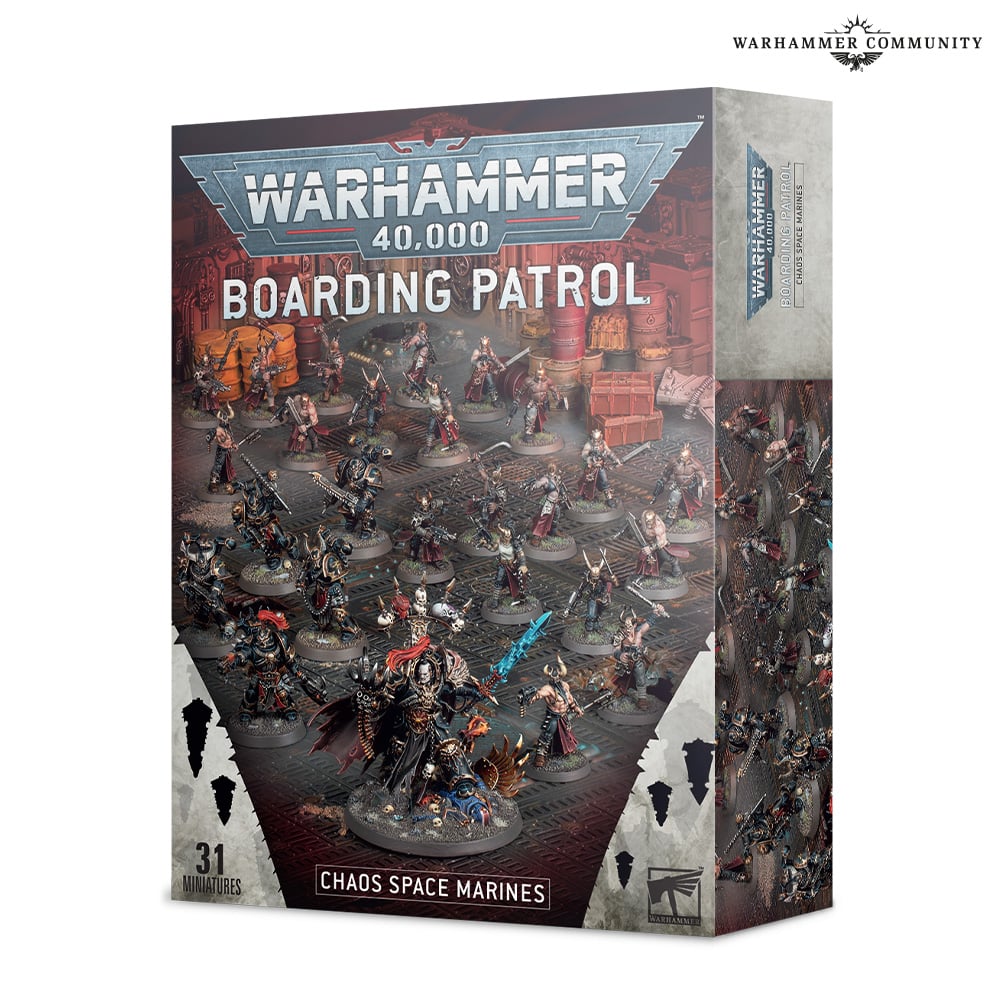 This box comes with 10 legionaires, and a Kill Team upgrade sprue, so you can kit them out for your Boarding Actions. And backing them up, well, walking in front of them to soak up the bullets, are 20 Chaos Cultists.
Will any of them live through the boarding action? Who cares! Live or die it's a win-win for Chaos.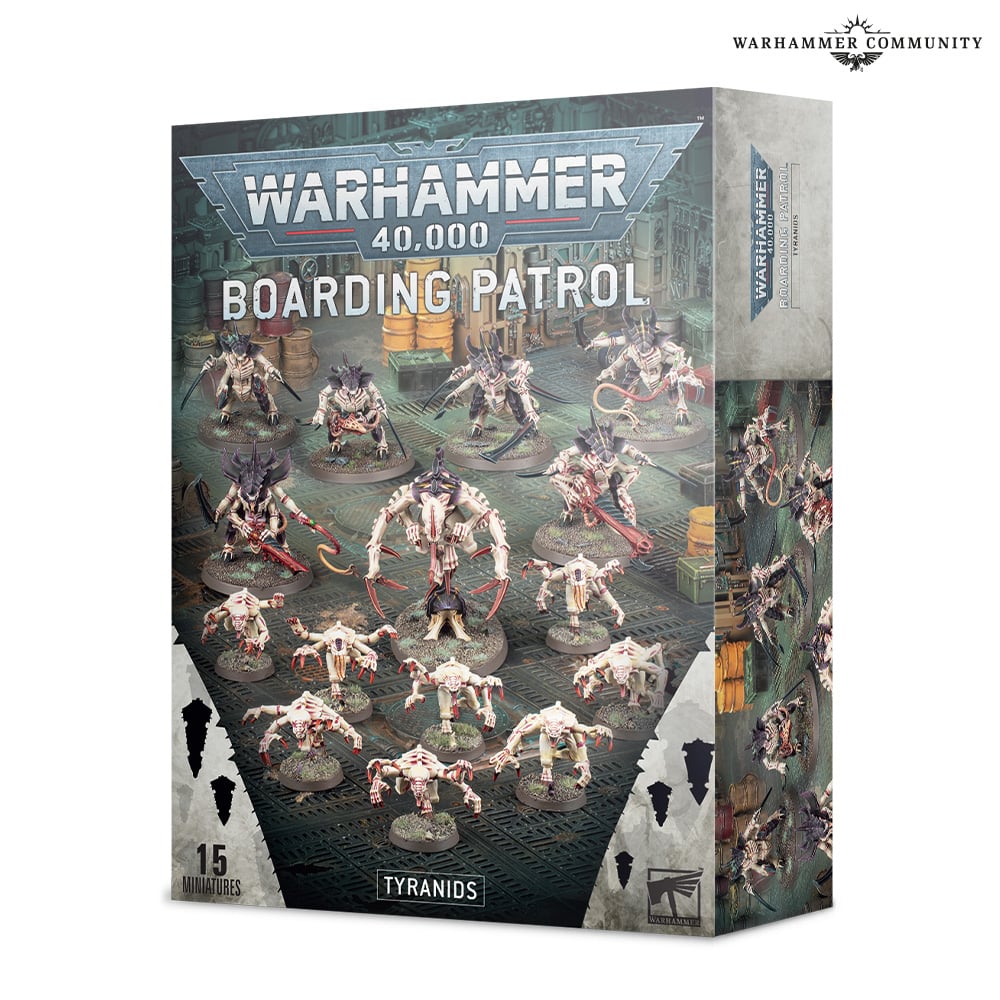 Subscribe to our newsletter!
Get Tabletop, RPG & Pop Culture news delivered directly to your inbox.
But if you're hungry for more boarding actions action, you'll want also want to grab the Tyranid box. It's absolutely full of xenos you'd hate to run into when you finally get that door open.
Included in this kit are six tyranid warriors, eight genestealers, and a hulking broodlord, providing some psionic might.
All this will be up for preorder next week!