27th February is fast approaching, and you know what that means? Pokémon Day is almost here!
Every single year since 2016, which happened to be the franchise's 20th anniversary, The Pokémon Company has shared a number of announcements on this day to celebrate Pokémon, usually in the form of a Nintendo Direct-style Pokémon Presents presentation. And this year is no different, as we'll be getting one on 27th at 6am PT / 9am ET / 2pm GMT / 28th Feb 12am AET.
Last year gave us the announcement of Pokémon Scarlet & Violet and Generation 9, and while we're not expecting a brand new mainline game as such, there's plenty of stuff for The Pokémon Company could do to celebrate in 2023. After just a handful of months, Scarlet & Violet are already the fourth best-selling games in the franchise, so Trainers around the world already expect the developers to add to the game, but there are also some other announcements and projects that we haven't heard from in a while. Plus, a few out-there dreams — don't go using Dream Eater on us, TPC.
We know Pokémon Unite and Masters EX will likely get stuff, and we'll also get a rather heartwarming video focusing on the #PokémonTogether campaign, but we want to have a little bit of fun here.
So, have a look and see what we think TPC might be sharing with us on Pokémon Day 2023, and then vote in our poll below and tell us what you want to see in the comments. Let's get the mundane stuff out of the way first…
Pokémon Scarlet & Violet Patch Releases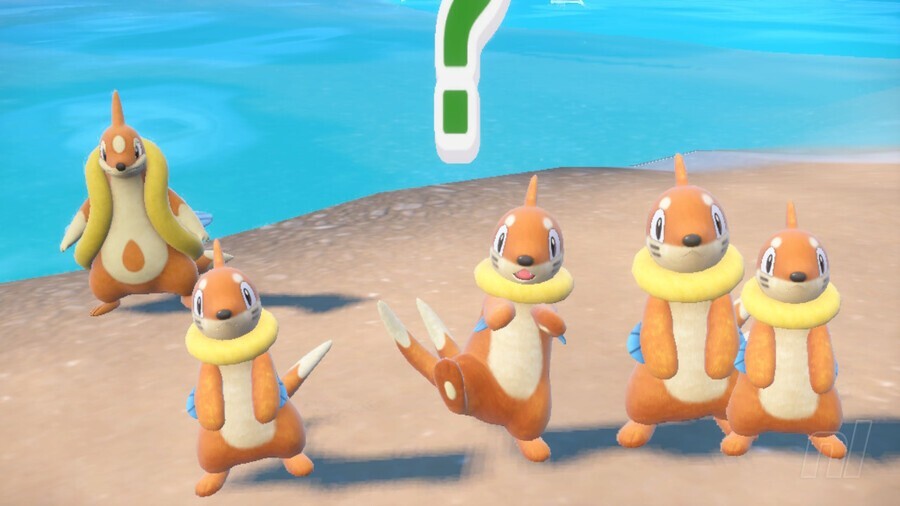 This is a given, isn't it? Unless it drops before 27th, we reckon Pokémon Scarlet & Violet's long-awaited version 1.2 patch will finally drop. The Pokémon Company shared the patch notes for this last week, which contains a hefty list of tweaks, fixes, and updates that are coming to the Paldea region sometime this month. But those notes don't tell us everything.
We know about the bug fixes — those are the focus of those notes, after all — but rather than dwell on what Gen 9 is being criticised for, we imagine this will be a simple "Hey, the update is now live" kind of statement. Maybe it'll come right at the end.
If there's something we think those patch notes are deliberately omitting, however, then… read on.
Pokémon HOME Scarlet & Violet integration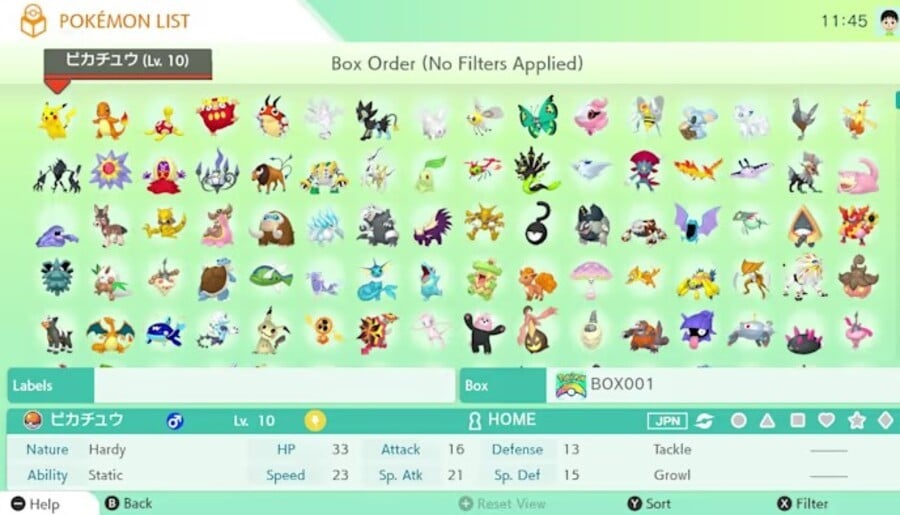 Lots of us have been waiting for this since Scarlet & Violet dropped, and Pokémon Day is really the perfect time to announce HOME compatibility for the newest mainline games.
So far, all we know is that HOME integration is planned for "Spring 2023", which we're basically in at this point. It might shadow-drop and be slotted into the patch notes for version 1.2 of Scarlet & Violet, but it also might just get a release date in March. Whatever, this is a fairly safe bet, we reckon, and something we've been itching to use to get some of our Sword & Shield and Legends: Arceus Pokémon into Paldea.
New Tera Raid and/or Mystery Gift Events
Another safe bet is the announcement of some new Tera Raid Battle Events or Mystery Gift Events. Or both, if TPC is feeling really generous.
At the time of writing this, there are currently no active Tera Raid Battle Events and there aren't any planned either. There's a chance one might be announced before Monday, but a special anniversary one wouldn't go amiss. There might be two announcements, anyway — one for a 7-Star raid, and another for those dual events that are much more frequent.
On the other side, we've not had a ton of Mystery Gift events since the game's release in November. The Flying Tera-Type Pikachu event will be ending on 28th February, so there's surely no better time to catch Trainers' interest by revealing a new event Pokémon.
Pokémon Scarlet & Violet DLC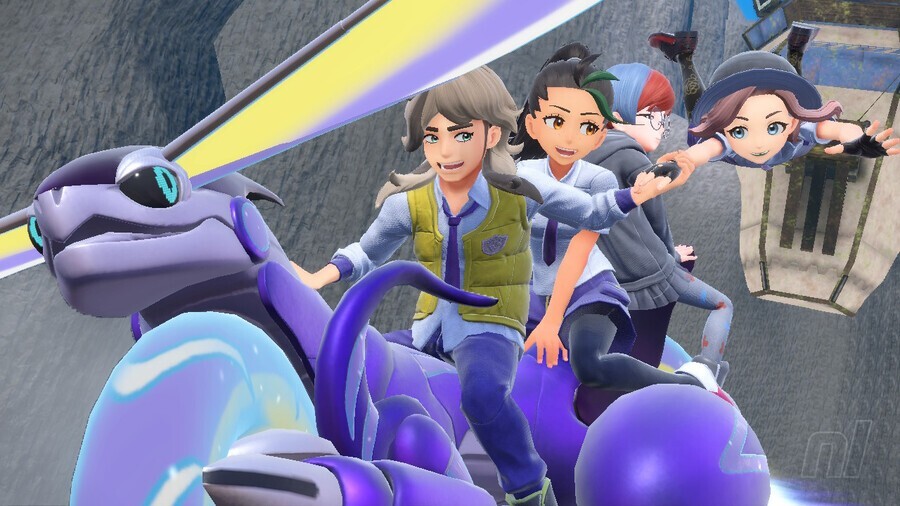 Nothing's been confirmed, but surely — surely — there's scope to expand the Paldea region.
Rumours have been circling the internet ever since the release of Scarlet & Violet (and even before that) that we'll be getting DLC for generation 9's flagship games, and we think this will close out the Pokémon Presents.
There are lots of hints in-game that point towards a hidden Pokémon, somehow related to Area Zero, the huge area that sits in the middle of the crater at the centre of Paldea. The books in the Academy also have diagrams of some unrecognisable Pokémon that we haven't seen in the game yet. We won't share the pictures here, but we've done some digging on this before.